IDFA 2022: Shangri-La
IDFA Luminous
Mirka Duijn and Nina Spiering's part-archive doc seeks to unravel the mystery of Shangri-La, the mystical land written about so evocatively by British author James Hilton in his 1933 novel 'Lost Horizon.' But it was only in 2001 that the place officially existed, after much investment and a very inventive marketing campaign. Not that the 21st Century comes to mind when you go there, festooned as the place is with monasteries, temples and parks, and a seemingly ancient sense of tradition. Co-director Duijn tells more to SEE NL's Nick Cunningham.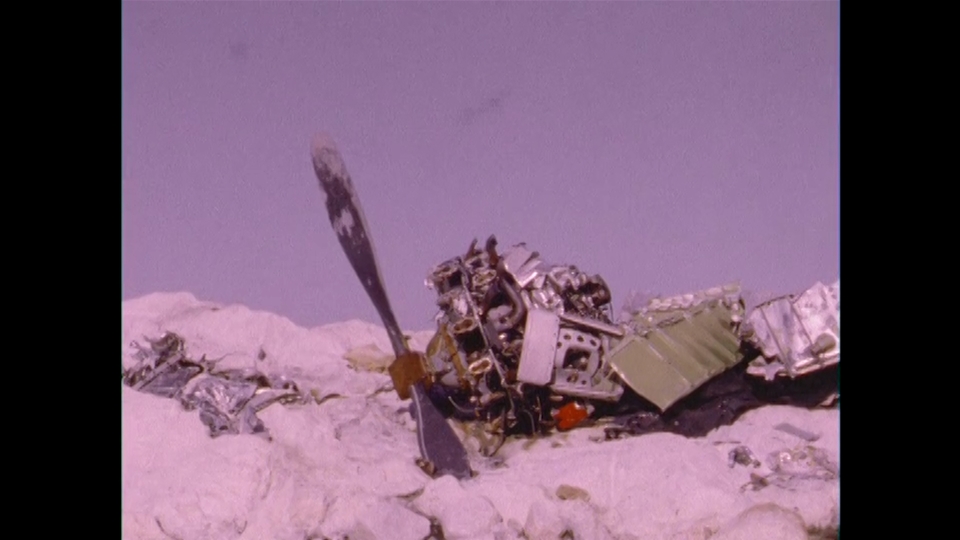 Shangri-la, Paradise Under Construction by Mirka Duijn and Nina Spiering
It has to be fake. Surely? The mythical wonderland of Shangri-la was a figment of British author James Hilton's imagination. He wrote about it in his classic novel 'Lost Horizon,' which he penned from his home in Blighty, never having set foot either in China or Tibet. And then in 1937 Hollywood followed up with a classic film starring Ronald Colman, directed by no less a luminary than Frank Capra, all adding to its authenticity. But it wasn't until 2001 that Shangri-la really existed, after China's Zhongdian County underwent a change of name, a lot of investment and a serious cosmetic makeover.
But talk to the people of the region and they'll say otherwise. They'll show you pieces of the crashed plane that featured in Hilton's story (that said, thousands of British planes were granted access to the dangerous Chinese and Tibetan skies during WW2, and many were lost, and so there was a lot of metal dispersed across the region). Likewise, tourists to the area are invited to join in imported traditional dances that add to the overall Shangri-la experience. And look at the temples which seem impressively ancient, and the landscape that exudes authenticity with its plunging, hidden valleys and its mountain peaks that stand like silent sentinels.
Director Mirka Duijn, who describes herself as both "sceptical" and "naïve" explains what determined her to make the film. "I always claimed to be a traveller, not a tourist, you know, and a backpacker going to super authentic places that nobody has ever discovered yet. And being smug about it," she says. She humbly ate with local families but was always aware that there was an "economical transaction" and "power relations at stake."
So when she came across a newspaper story about the "invention" of Shangri-la, she was determined to investigate more. And when she got there it seemed that the place was comprising "an extension of the colonial gaze - but over the top and taken to the max," she stresses.
So using her naivety "as a narrative device," she went native across the region, investigating the story, search for the "holy grail" of discovery, looking to lift the lid on the whole ludicrous and fanciful conceit. "But by doing so, by going into this process, I caused something completely different. I reinforced the story. I asked for it and people told it to me." As she traversed the country, instead of receiving confirmation about what obviously seems a piece of touristic hocus pocus, what she got was the full Shangri-la narrative conveyed to her with a sense of total belief and sincerity.
Duijn articulates what she believes to be a fundamental difference in mindset between Chinese and Western cultures. In western stories, fiction is seen as something outside of reality, she opines, whereas in China fiction and reality are more interwoven. Stories are as real as the real world. They are part of it, and are in conversation with it. "[Shangri-la] doesn't feel like Disneyland at all. It is fake, but it also feels real. Authenticity is a very Western thing to long for, [the sense] that only something old can be authentic," she adds.
What Duijn also tells us early in the film is how she is not only an avowed traveler, but also an archive fanatic, and in her film she delivers fully on that latter craving. We see shots from Capra's Lost Horizon and his later propaganda doc Why We Fight!, old footage of previous explorers to the region, characters from archive chosen to represent Duijn herself as she comes to terms with aspects of the film she is making, and saucy US advertisements that put the Shangri-la myth through the commercial wringer.
"It was crazy good, And I will miss that process. I was allowed to just collect all those paradise-like images, stare [at them] all day," Duijn comments of her archive odyssey. She adds as well that the region retains a certain aesthetic magnetism that determines that particular images are likely to be reused and replicated.
"The film is, for a great deal, about the power of the image and how you want to reproduce those images and how they are reproduced. First I filmed in the place, and then I started to look into the archives to study images of people that had been there before me. And when I saw the similarities between my images and theirs, they were almost the same. The colonizers who were there a hundred years ago filmed the exact same [images] as I did, which is why we have to have to be careful with the images and stories that we reproduce." Duijn ends.
Shangri-la, Paradise Under Construction is produced by De Productie. Sales are handled by Journeyman Pictures. The film is supported by the Netherlands Film Fund.
______________________________________________________________________________________________________________________